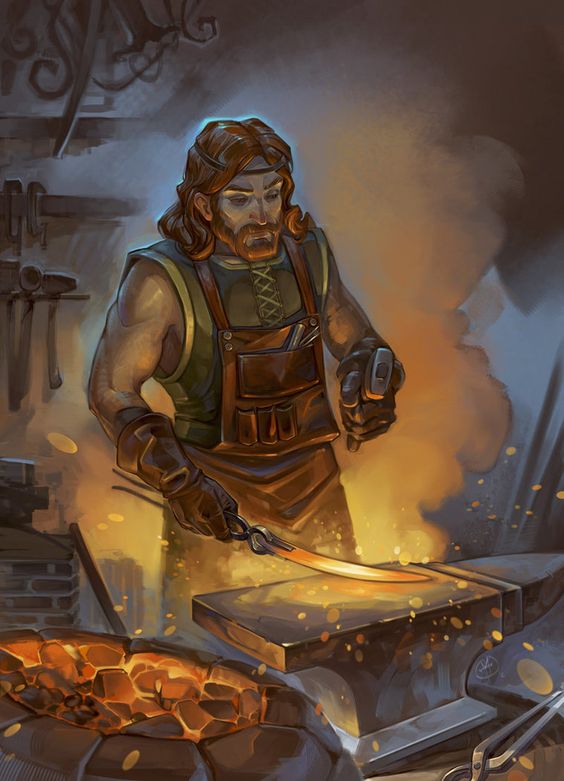 Season One
Chapter Three: Answers
After the intense fight with Lorgos, Lucifer wanders more and more about the Soul Eater for he is not the original owner and creator of it. He often thought to himself how lucky he was to find that powerful type of sword just laying around. He needed answers so he then goes to a known blacksmith in Lucian. One that was far away but knew the most about weapons and theories. Lucifer rested a full day then once it was morning he set off for the blacksmith known as Araino. Lucifer didn't realize until now how much information he doesn't even know about the sword itself. It's origin and creator was always unknown to him. He will probably want to make another one of the same kind if he find out he could. 
Lucifer had walked up stairs outside near a village where the blacksmith resided in entering the unfamiliar area. He's hoping that none of the people there recognize him because of how scared they will react. He doesn't want to draw any attention so he stays in human form hiding all things that can show he's the devil. As he walks through the village many stop and stare at him stopping what they're doing because they know who he is. Lucifer stays calm while he makes his way to the blacksmith's building. Once he get's there he opens the door and finds Araino working on a new weapon for a knight there. Araino notices Lucifer walk in without knocking and stops his work in the making to talk to him. Lucifer walks up to him stopping at a decent distance from him and says "Ah. So you're the black smith I hear that knows of the...Soul Eater." as he looks at him. Araino goes closer to Lucifer saying quietly, "How do you know about that weapon?" as he awaits a response. Lucifer pulls the Soul Eater magically out out of his left palm and grips it with his right hand taking it out and then putting it on the table. After that he said "Because I'm its new owner." as he grins at him. 
Araino backed up when he saw Lucifer doing that magical stuff with his palm and was shocked to see such a weapon in the living realm. He says "My goodness..After all these years I've heard so many things about this weapon...I mean I'd never thought I'd be able to come in contact with this sword. Where did you get this?" as he looks at it in it's glory while the names imprinted on there shine a bit symbolizing each name's power. Lucifer says calmly "I found it laying down in Hell 500 years ago. Since then, I've used to kill lords and demons who didn't deserve to live any more. Now, since I told you my part tell me more about this weapons origin hmm?" Araino picks the Soul Eater up carefully and looks at it closely examining it as he says "Oh...Well, this weapon has been made by a restless person who had died thousands of years ago that goes by the name of Velous." 
Lucifer looks at him while he examined it thoroughly then puts it down back on the table carefully. Lucifer said "Go on.." as he awaits his reply. Araino replies "This sword...I'd be careful with it if I were you. Doesn't look like there's many of it." as he looks toward Lucifer. Lucifer puts his hand on Araino's shoulder saying "Thank you. That's all I needed. I'll be going now." as he picks up the sword and puts it back into his left palm of his hand magically making it disappear. He walks out quickly before Araino could say anything else and starts walking through the village once again. Araino looked at him until he left still shocked that the weapon was actually in his hands and felt the killed victims power through the grip of the sword. Lucifer looks around the village as he walks forward but then suddenly two demon henchmen kidnapped Lucifer throwing a bag over his head and bringing him forcefully to a dungeon where a Demon Lord was at.
{There will be several NPC's within the chapters that are just sideline characters which are kill-able for lore sake}