Name: Harrower Destroyer
Owner: Nypherian Empire
Manufacturer: Nypherian Empire (Synthetic Division)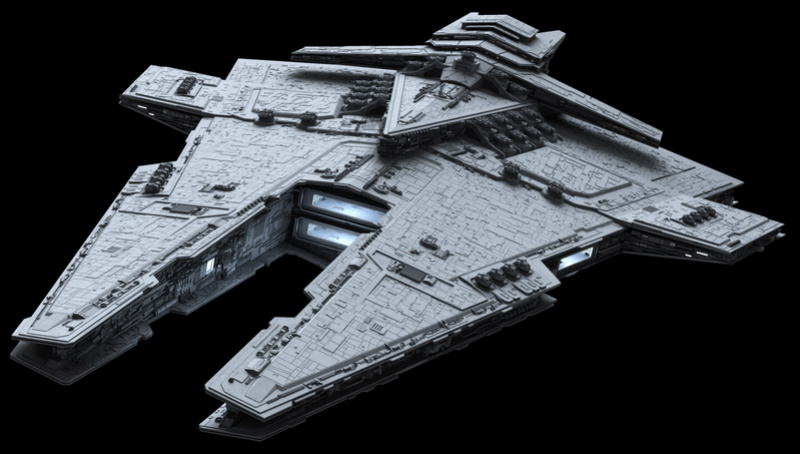 Development Thread: N/A
Materials: Enhanced Harbenite
Length: 900 meters
Rarity: Mass-Produced
Grades
Grade the aspects of the ship below between 1-10. 1 being severely lacking in that aspect, 10 being specialized. Keep things balanced.
Weapons: 8
Armour: 7
Shields: 7
Speed: 3
Maneuvers: 3
Notable Equipment
These ships are the main ships used in the Synthetic Division. The main Frigates used to hold Mech pilots and Nypherian Fighters. These ships have powerful Turbo Plasma cannons, AMS systems, and corrosive missile weapon placements.
Description
These ships can hold up to 3,000 people. These ships also have AI controlled systems for the weapons of the ship. They use AI support to also move and strategize their combat efforts. There are 2 hangar bay that are located in the front of the ship. Each hangar bay is used differently, one uses fighters and the other uses mech units.
Nypherian Empire - Tier 5