With the Friendship between the Nypherian Empire and Haven. They have have traded technology and made a deal. The system of Haven, has received the technology of the Frame Shift Drive. In return the Nypherians had gotten something in return. This kind of technology has led to new technological advancements for the Nypherian Empire. These advancements come in many forms. These come in new defensive and offensive weapons, new upgrades for their military, specific upgrades to their Cybernetic Divisions, and Operation Blue Glare. There are also structural advancements that have led to new development ideas.
Weapon and Armor Upgrades:
Through the weapons they have received at Haven, there as been changes to the Nypherian Weaponry. These changes are weapon outputs that have the energy output increased by 100%. This energy output effects all vehicles weapons and soldier weapons. Armor plating has also been upgraded. This is because of the discovery of the enhancement of Harbenite. The enhanced Harbenite has increased strength and durability. The increase strength has been increased by 50%.
Cybernetic Division Upgrades:
There has been a reformat of the entire Cybernetic Division. These upgrades change the looks of the soldiers and changes their technology. This effects the recruits and the higher ranks. Their connection to the Coded Network is also changed for the soldiers. Each Cybernetic has its own technological abilities and equipment.
Cybernetic Basic:
The basic soldier isn't modified. However, it has highly advanced equipment and weaponry. It's new weapons that look similar to the Old World Modern Weapons but its ammo is different. The Round, similar to 7.62 X 56 MM, are modified to be plasma bolts. Once the round is fired, it released the energy round, and can cut into light armor and heavily damage shields on infantry units. The under barrel of the gun carries a pulse grenade launcher. It charges up and released a powerful bolt of energy. Once it strikes the ground, it explodes similar to a grenade going off. The Helmet is connected to a breath apparatus and the eye's are used to see heat, electromagnetic fields, and other energy readings. These soldiers are comprised of the lower ranks, PFC -> Corporal
Elite Cybernetic Soldier: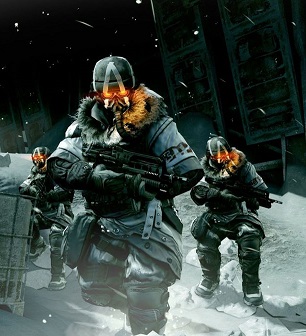 These soldiers are Elites. They have more or less the same equipment, weapon wise. The huge difference is that these elites have cybernetic enhancements. Their arms and legs are cybernetic. They have markings on their armor to show their rank. These men lead small squadrons throughout the battlefields and interact with Nypherian AI / Soldiers. Ranks consist of Sergent -> Staff Sergent.
Cybernetic S Elite: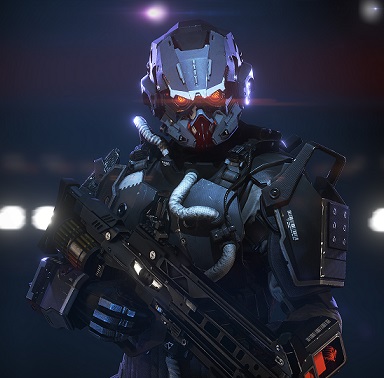 These Cybernetics are more advanced. With a more upgraded arsenal of weapons and cybernetic enhancements. These make this a strong soldier to fight against. With its body being 70% mechanical and 30 % organic, it's abilities are doubled from its lower rank counterparts. Ranks consist Gunnery Sergent -> Master Sergent.
Cybernetic Snipers
:
These units are modified through cybernetic enhancements to kill from afar. Made to be hunters / killers in foreign lands or on the war front. There ability to see far distances and accurately predict wind change, gravity effecting their rounds, and other scenarios. Their weapons consist of a long range sniper rifle and a small SMG. Energy blades that are used for Assassinations. They have also the same technology to see heat, energy fields, and soldier stealth technology. They're also connected to the Coded Network. These ranks consist of Sergent -> Master Sergent
Cybernetic Pilots: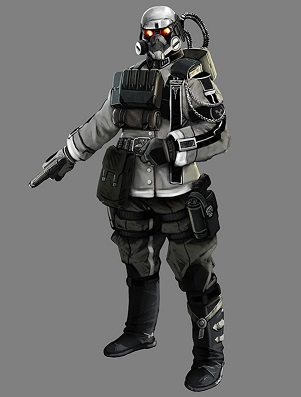 These pilots have cybernetic enhancements that enable them to blend with their Ships AI. Enhancing their dog fighting skills and ability to fly. Their programming helps them remember their enemies movements and connect with the coded network. They have modified para-shoots and assault rifle in their fighter. With survival training that can help them in worst case scenarios. Ranks consist of Sergent -> Master Sergent