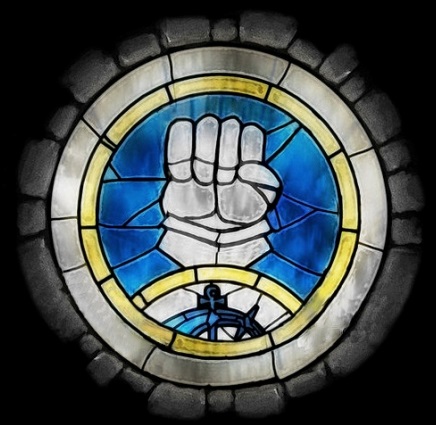 The Valor Santori
The Sworn Protectors
The Valor Santori are an ancient order of galactic guardians restored upon their rediscovery by Aaron Almis and Aurora Crow. They aim to fight darkness in the galaxy wherever it hides and protect all innocent life from anything that threatens the realm. Magic is a large part of their culture, as they hold many great libraries and academies collecting knowledge from all corners of the galaxy. Their code aligns with that of the Celestials, meaning in their absence from the mortal realm they uphold the peace, prioritizing threats from other realms over the squabbling wars of factions. Because of this, each leader represents a Celestial.
Main Leaders
The White - The Black
The Council
The Red - The Blue - The Green - The Violet
Upon their rebirth, Aurora Crow and Aaron Almis took up the mantles of the White and Black protectors respectively. The White protector represents Gaia, Celestial of Life and Creation. The Black Protector represents her opposite Zalgo, Celestial of Darkness and Death.
Their council became comprised of respected mages and scholars they found from various places in the galaxy, brought together by their common goal to keep peace in the mortal realm.
Valiasaan, a Dragon who often takes the form of a Human Wizard became the Red protector. His colour represents Anastar, the Celestial of War.
Talia Swift, a Kitsune skilled in the arcane arts became the Blue protector. Her colour represents Nozdormu, the Starforger who created the galaxy.
Agrir, a Treant Druid in touch with the forces of nature became the Green protector. His colour represents Cenras, Celestial of Nature and Druidry.
Sceptan, an Arcanus mage and scholar became the Violet protector. His colour represents the Cosmic plane itself and its surrounding void.
Operations
The Valor Santori deploy themselves wherever they can in the galaxy, whether it be to investigate an extra-planar threat arising or to discover new magical knowledge they can take back to their libraries. They will tend to do as they please and uphold Celestial law in neutral space, but are more careful in Factional territories depending on their agreements with said government. From the outset they hope to remain neutral in all political affairs, merely being present to speak for the Celestials who are too few to appear in the mortal realm anymore.